You Can Create Your Own Reality
Claim Your FREE Neville Goddard Manifesting Starter Kit
& Learn The Techniques Neville & His Students Used To Live Life On Their Own Terms
Read and Listen   –   Online
On this page you can find links to a large selection of Neville Goddard text lectures. Where available I have also included the accompanying audio recordings and I am currently working on providing audio for all of his lectures going forward.
Neville's early lectures and books  deal solely with what Neville called – The Law, the technique of creating one's physical reality through imagining.  Later lectures focus mainly on "The Promise"  where he teaches that our true purpose in life is to fulfill scripture. 
If as Neville claims we are  moving into a world where everything is subject to our imaginal power – these lectures can act as instructional manuals for creating success across every area of our lives – enjoy!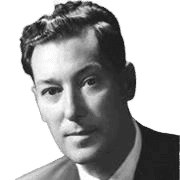 Neville Goddard Lecture & Book Archive
You Can Create Your Own Reality
Start your manifesting journey now!
Learn the REAL SECRETS to manifesting your own reality