ANDREW'S STORY : Neville Goddard Audio Lecture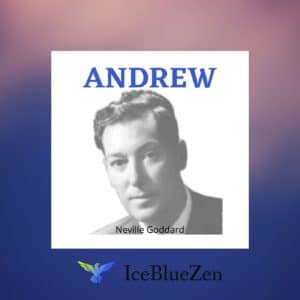 The 40 minute audio for this lecture has been completely remastered to provide the best quality recording possible for these very old Neville Goddard tape recordings. In his lecture, "Andrew's Story", Neville Goddard explores many important truth's on law of attraction and manifesting, including the breathing technique he uses when manifesting for himself and others. Throughout his lectures Neville invites us to put these techniques to the test and to always use them lovingly on behalf of ourselves and others.
Topics covered include: The Golden Rule | The Law of Assumption | Neville's Breathing Technique for Manifesting| There is no separation from God | Whatever we ask of him will be accomplished | When in doubt do the loving thing | Appropriate the state of the wish fulfilled| Real life stories and biblical interpretation.